Wellbeing Mansfield seeks to listen and reflect all the voices of our community.
The Advisory Council members offer expertise, insights, and passion to guide the initiatives of Wellbeing Mansfield.
Click an image below to view a council member's bio.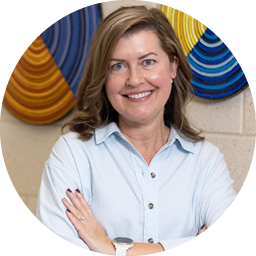 Carmin Harris is the Executive Director of Mansfield Mission Center, a community-based organization in the Dallas-Fort Worth area which helps families improve physical, mental and financial wellbeing. Carmin has a passion for coming alongside nonprofit leaders to help create greater community impact and long-term organizational sustainability. Her experience is drawn from nearly 20 years in the nonprofit sector, including previous roles with Canadian Baptist Ministries and World Vision Canada. Carmin completed her doctorate in Organizational Change and Leadership from the University of Southern California. Her research focused on the role of healthcare volunteers in supporting patient needs related to social determinants of health.
Dr. Carmin Harris
CONVENOR
Executive Director of
Mansfield Mission Center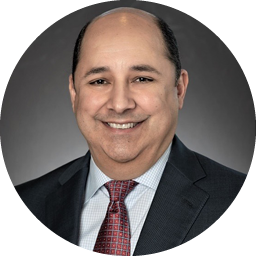 Juan Fresquez serves Methodist Health System as President of Methodist Mansfield & Methodist Midlothian Medical Centers. A healthcare leader with over 30 years of acute-care hospital management experience, Juan has demonstrated abilities in the areas of operations, leadership, physician relations, cost management, quality/process improvement, compliance, clinical quality management and customer service.
Following his arrival at the Methodist Health System, Methodist Mansfield Medical Center achieved the prestigious 5 Star rating from the Centers for Medicare & Medicaid Services in 2020. Additionally, Juan led the build out and opening of Methodist Midlothian Medical Center in November of 2020. In August of 2020, he guided the opening of Methodist Health System's first de novo Ambulatory Surgery Center on the campus of Methodist Mansfield.
Prior to joining the Methodist Heath System Fresquez served in numerous executive roles with Tenet Healthcare in the Texas and Arizona markets where he was instrumental in improving patient satisfaction, quality, and financial performance.
Juan has been married to his wife Carla for 33 years and has 3 grown children. He remains active in the community of Mansfield where he serves on numerous chamber, economic development and medical association boards.
Juan Fresquez
ADVISORY COUNCIL CHAIR
President of Methodist
Mansfield Medical Center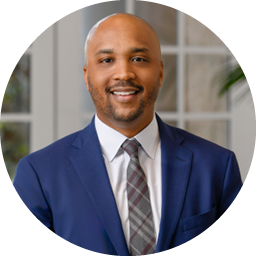 Kenneth Rose is a visionary, people-centric health care leader who believes in the importance of work culture and building relationships. He serves as the president and CEO of Texas Health Hospital Mansfield in Mansfield Texas- Joint Venture between AdventHealth and Texas Health Resources.
Over the course of the past 12 years, Kenneth has served in various leadership roles in both Chicago and north Texas. Rose holds a Bachelor of Business Administration from Southern Adventist University and a Master of Business Administration from Webster University.
Kenneth Rose
COUNCIL MEMBER
President of Texas Health Hospital Mansfield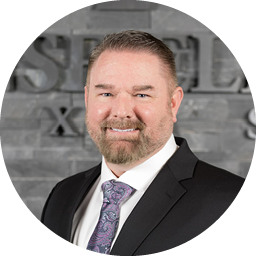 Joe Smolinski was appointed City Manager on Aug. 10, 2020. Prior to his appointment, he was Deputy City Manager for five years. As Deputy City Manager, Smolinski oversaw the Planning and Development, Building Services, Public Works, Public Utilities and Code Compliance departments, which manage items like zoning, engineering, maintenance, capital improvements and overseeing the city's long-term water strategies.
Before he began his 20-year career in the City of Mansfield, Smolinski served seven years as a United States Army Military Police Officer. After his time in the military, Smolinski joined the City of Mansfield's Utility Department, first as assistant director and later director. He later moved into the position of Deputy City Manager.
Smolinski is a member of the International City/County Management Association (ICMA), the Texas City Management Association (TCMA), Congress for New Urbanism (CNU), the Texas Municipal League and the Texas Economic Development Council. He currently serves on the ICMA's Advisory Board on Graduate Education and the University of Texas at Arlington's Master of Public Administration (MPA) Advisory Board. Additionally, he serves as the Region 4 representative for the TCMA Ethics Committee. Smolinski was awarded Public Official of the Year by the Texas Municipal Utility Association in 2016.
Smolinski has a MPA and BS from the University of Texas at Arlington. He is an ICMA-Credentialed Manager and has received his CNU-Accreditation.
Joe Smolinski
COUNCIL MEMBER
City Manager for City of Mansfield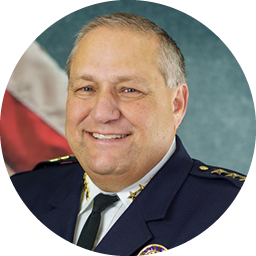 Chief Aaron is married, celebrating over 38 years to his wife Sherri, is the father of three grown boys, and a grandfather of six.  He has served in various capacities over his 34 years of service to the City of Mansfield including Patrol, Hostage Negotiations, Mounted Patrol, and SWAT.  Chief Aaron graduated from the Texas A&M Police Academy, holds a Master Peace Officer license, a Bachelor degree in Business Administration, and a Masters in Criminal Justice from Tarleton State University.  He is a graduate of Sam Houston State University's Chief Leadership Program as well as their Jail Administration Management and Operation Program. Chief Aaron believes in community service.  He served six years as the Mission Director for his church and was on the Founding Board of CASA of Johnson County.  Chief Aaron is a member of the Texas Police Chiefs Association as well as the International Association of Chiefs of Police and serves on the Executive Board of the North Texas Chiefs Association.  He was appointed to the position of Police Chief of Mansfield in August 2014 where he leads the Police Department and is responsible for over 159 employees comprised of 107 sworn officers, correction officers, and civilian employees.
Tracy Aaron
COUNCIL MEMBER
Chief of Police for the City of Mansfield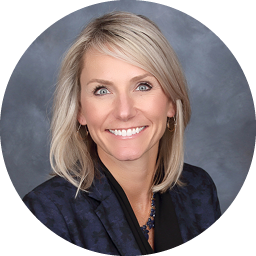 Dr. Kimberley Cantu is in her 31st year of service in public school education with 24 years of service to MISD. She began her career as a teacher and coach at Llano High School in 1992. The following year, she accepted a teaching and coaching position at Mansfield High School where she spent five years in the classroom before becoming an assistant principal and then the academic associate principal of Mansfield High School.
In a neighboring district, Dr. Cantu later served as a principal, a director in curriculum and instruction and executive director of human resources. She returned to Mansfield in 2012 as a director in human resources and held various leadership roles in human resources before being appointed as the district's deputy superintendent. After being named the lone finalist in the Mansfield ISD superintendent search, Dr. Cantu was officially named the superintendent of Mansfield ISD on December 17, 2019 becoming the second female superintendent in the district's history.
Dr. Cantu is passionate about preparing students to be college, career, and life ready through her work with Vision 2030 and the national Redefining Ready cohort. Furthermore, her work on preparing all students to be socially and emotionally astute and cared for, both in and outside of school, not only supports her belief of having students be "life ready" but shows her desire to put the best interests of our students and families first.
After earning her Bachelor of Arts and Master of Arts degrees in English from Tarleton State University, Dr. Cantu obtained her Mid-Management Administrator certificate from Texas Woman's University and received her Doctorate in Educational Leadership from Texas A&M-Commerce. She holds State Board for Educator Certification for secondary English, mid-management and superintendent.
Dr. Cantu believes in giving back to the community and is an active member of the Mansfield Rotary Club and participates in Meals on Wheels, Habitat for Humanity and other service projects.
Kimberley is married to Jerry Cantu, a retired educator now working for EECU. They reside in Mansfield and have four daughters, two sons-in-law, and two grandbabies. Their oldest, Courtney, is a Mansfield High School and University of Texas at Arlington graduate. She and husband, Brad, have granddaughter, Mila James. Kendall, a graduate of Legacy High School, owns and runs a construction company with her husband, Bryce. Together they have the newest grandbaby, Edward Alexander. Hannah attended Texas Tech University. She is now a real estate marketing specialist. Their youngest daughter, Harper, is a middle school student in Mansfield ISD and loves volleyball, basketball, track and piano.
Dr. Kimberly Cantu
COUNCIL MEMBER
Superintendent Mansfield ISD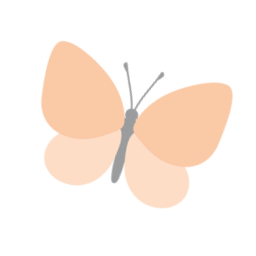 Eric Tucker
COUNCIL MEMBER
President & CEO Arlington-Mansfield
Area YMCA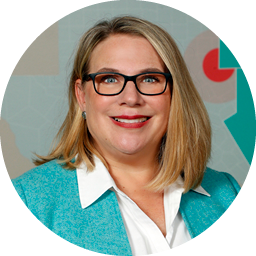 Amie Hebdige is the Chief Programs Officer for Tarrant Area Food Bank and reports directly to the President and CEO. Amie provides executive oversight for Ending Hunger solutions, which include Community Nutrition, Garden and Farm programs, Healthcare Partnerships, and Workforce Development, including the culinary career training and warehouse logistics career training programs.
Amie received her Bachelor of Arts degree from Texas Christian University and is an alumna of Leadership Fort Worth. She has 20 years of strategic leadership experience in the financial services, global defense, and non-profit sectors. She joined Tarrant Area Food Bank in 2011 after serving two years as a Community Nutrition volunteer for the organization.  
Amie Hebdige
COUNCIL MEMBER
Chief Programs Officer at Tarrant Area Food Bank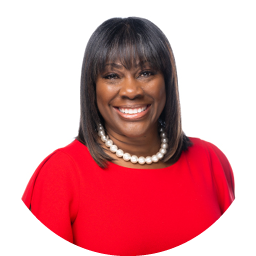 Regina brings deep experience in strategic planning, program development, and management and capable, effective leadership to the region. Highly committed to and passionate about healthy, thriving, and engaged communites, she currently serves as Vice President of Community Investment of Tarrant County and and Regional Director of United Way – Arlington. Prior to joining UWTC, Regina was a social
worker and grant and community partnership manager at the historic Dunbar High School in Fort Worth, TX. In each role, she has implemented a comprehensive and collaborative approach to community problem solving, planning, and capacity building.
Regina is involved in and serves in board leadership roles with several local organiza ons, including Delta Sigma Theta Sorority, Incorporated, and Leadership Arlington. She is married to Lieutenant Colonel (retired) Cedric Williams, and is the proud mother of one daughter, Britney. She earned a Master of Social Work from Missouri State University and is licensed in the state of Texas as a social worker.
Regina Williams
COUNCIL MEMBER
Vice President of Community Investment, United Way of Tarrant County
Regional Director, United Way – Arlington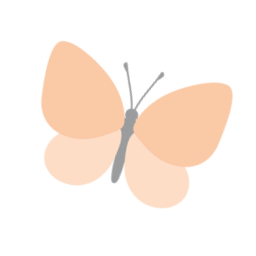 Laura Kender
COUNCIL MEMBER
Chief of Child and Family Services of MHMR (My Health My Resources of Tarrant County)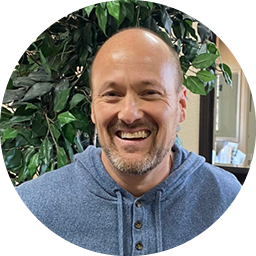 Jon Thomas is the Senior Pastor at St. John Lutheran Church in Mansfield. While he was born and raised in Michigan, he has spent over half of his 29 years in ministry in Texas, the last seven in Mansfield. He is married to Dr. Margaret Christmas Thomas, associate Dean of the Townsend Institute at Concordia University in Irvine, CA. Together with their one daughter, they love to share Jesus, do mission work and travel.
Pastor Jon Thomas
COUNCIL MEMBER
Senior Pastor at St. John Lutheran Church, Mansfield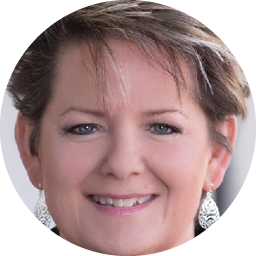 Lori's definite chief aim is to create change in the thoughts and minds of those around her to inspire growth.
Lori started her career in outside sales in 1982. She quickly moved to Branch Management, Area (multi-office) Management to Regional. Her training career started as Area Vice President/Franchise Support. Supporting 43 offices in 5 states.
Lori was a past Advisor and Trainer to the Business Community (working with the Local Entrepreneur to Fortune 500 Companies and from National to International) as well as Military, Professional Baseball, Retail and Staffing Industries. She is an Agent of Change – Trainer, Public Speaker, Published Writer and Business Consultant.
"I believe that the only constant in life is change … every business will experience periods of growth until it reaches a plateau. At every plateau, decisions for change must be made to inspire growth once more. If a business "stays the same" and the decision for change is not made, a business will decline."
It is because of her unique background that enables Lori to help chamber members grow their business.
Lori Williams
COUNCIL MEMBER
President & CEO Mansfield Area
Chamber of Commerce